CAUTION Safety Road Sign Bollard Covers
WORKING EXCELLENT FOR OTHER SCHOOLS
Triangle shaped 3 sided Bollard / Tree Stumps / Lamp Posts / Gates.
Each side 850mm x 360mm Display Area.
Corrugated plastic covers.
Full colour safety graphics 3 sides.
"CAUTION" Think before you park, You could endanger a childs life.
Locking tapes for stability.
"We are really pleased with the signs – they are very striking and have acted as a deterrent to illegal parking which we had previously had some issues with.  We have had comments from parents in regard to how good they are and have had other local schools contact us asking where they can get them from." – Anya, St John Vianney School, Blackpool
£39.89
We won't print before asking! If you have requested any artwork customisation, we will contact you for design approval before printing.
We Accept
Purchase Orders
30-Day Invoices for Schools, Universities, Colleges, Nurseries, Day Centres, Education Authorities
Purchase Order Information
You may also be interested in:
Safety Warning
We have spotted other sign companies using a cheaper "composite aluminium" for their school signs, we disagree with this practice due to the safety of the materials.
Composite aluminium is made up of a layer of composite plastic sandwiched between two thin aluminium sheets. The danger to school children is that the aluminium is sharp on the edges.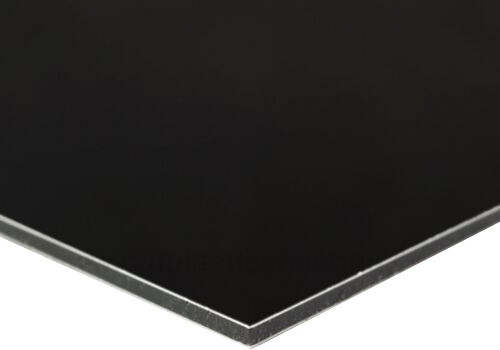 We always put safety first when recommend material for school signs. We use solid aluminium for our school signs, and we also round any sharp corners for safety. Solid aluminium also ensures a longer lasting sign.