Monolith Totem Signs
Monoliths or totem signs are freestanding structures that are constructed in fabricated aluminium.
These monolith totem signs are designed and built custom for your school. Designed to make your school stand out – our Monolith and Totem signs create  a great impact and impression.
The sign can be any RAL or Pantone colour to match your school branding, our full colour graphics are laminated for UV protection. Constructed from fabricated aluminium to be safe and maintenance free.
Supply Only 
The sign will be dispatched to your school ready for installation. Full advice, design, build and installation instructions can be provided. We can offer an installation service if required, please call 01274 532 100 for a quotation.
We won't print before asking! If you have requested any artwork customisation, we will contact you for design approval before printing.
We Accept
Purchase Orders
30-Day Invoices for Schools, Universities, Colleges, Nurseries, Day Centres, Education Authorities
Purchase Order Information
You may also be interested in:
Safety Warning
We have spotted other sign companies using a cheaper "composite aluminium" for their school signs, we disagree with this practice due to the safety of the materials.
Composite aluminium is made up of a layer of composite plastic sandwiched between two thin aluminium sheets. The danger to school children is that the aluminium is sharp on the edges.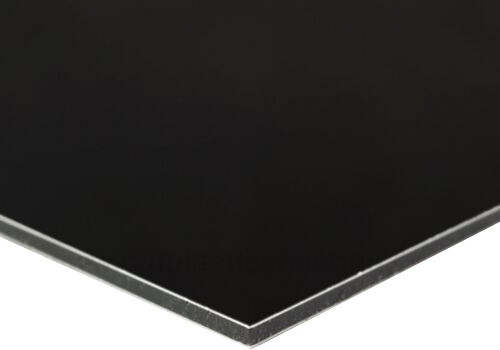 We always put safety first when recommend material for school signs. We use solid aluminium for our school signs, and we also round any sharp corners for safety. Solid aluminium also ensures a longer lasting sign.