Corridor Floor Marker Stickers
Corridor Floor Marker Stickers – 2M Distance
We supply and print corridor floor stickers for your school. These have been popular through the pandemic for Coronavirus awareness. We can customise this for you, please let us know if you would like any customisations or custom text.
Self Adhesive Floor Sticker with Lamination – Internal / External Use
Non Slip Media
Diameter – 400mm
Rectangle Shaped Stickers (Option 5 = 600mm x 200mm,  Option 6 = 500mm x 300mm)
Customise your own floor graphics – Please write your message in the box supplied.
Full Proposed layouts would be sent for approval before manufacture.
Popular messages include:
"Be smart, stay 2M apart"
"Please maintain a safe distance – 2M"
"Keep your distance"
"Be alert – remember keep your space, keep us safe"
"Please keep 2 meters apart from the people around you"
"Please wait on the feet, until the next person has moved theirs"
We won't print before asking! If you have requested any artwork customisation, we will contact you for design approval before printing.
We Accept
Purchase Orders
30-Day Invoices for Schools, Universities, Colleges, Nurseries, Day Centres, Education Authorities
Purchase Order Information
You may also be interested in:
Safety Warning
We have spotted other sign companies using a cheaper "composite aluminium" for their school signs, we disagree with this practice due to the safety of the materials.
Composite aluminium is made up of a layer of composite plastic sandwiched between two thin aluminium sheets. The danger to school children is that the aluminium is sharp on the edges.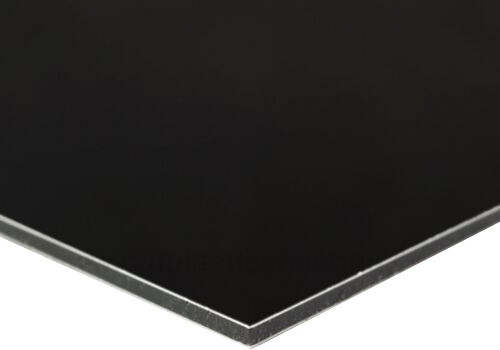 We always put safety first when recommend material for school signs. We use solid aluminium for our school signs, and we also round any sharp corners for safety. Solid aluminium also ensures a longer lasting sign.