Main Entrance Signs
Aluminium Main Entrance School Signs
We have been supplying and designing school signs for many years and ensure we understand your school and the core values and vision. We offer a number of standard solutions which can be tailored to your school branding, or we can create fully custom designs, shapes and styles.
Our design team can create fantastic new signs to give your school, college or nursery a fresh new look! All signs are manufactured from quality aluminium and we use UV-Protected inks to avoid fading. Our posts are powder coated, overall creating quality signs to a high standard.
FREE No obligation Artwork & Design Service
Select the size you require
Select the colour you require
Select the shape you require
We can also create custom shaped signs for any requirements
Upload your School logo.
All post signs come with 2 x 3 metre (89mm Dia) aluminium grey posts, caps and fixings. If you require different post lengths or colour please email or call us. Full proposed designs will be sent to you for approval before printing.
If you are unsure or need any help at all, please give us a call on 01274 532100.
We can help with installation
The sign will be dispatched to your school ready for installation. Full advice, design, build and installation instructions can be provided for your caretaker. We can also offer an installation service when possible, please call 01274 532 100 for a quotation.
We won't print before asking! If you have requested any artwork customisation, we will contact you for design approval before printing.
We Accept
Purchase Orders
30-Day Invoices for Schools, Universities, Colleges, Nurseries, Day Centres, Education Authorities
Purchase Order Information
You may also be interested in:
Safety Warning
We have spotted other sign companies using a cheaper "composite aluminium" for their school signs, we disagree with this practice due to the safety of the materials.
Composite aluminium is made up of a layer of composite plastic sandwiched between two thin aluminium sheets. The danger to school children is that the aluminium is sharp on the edges.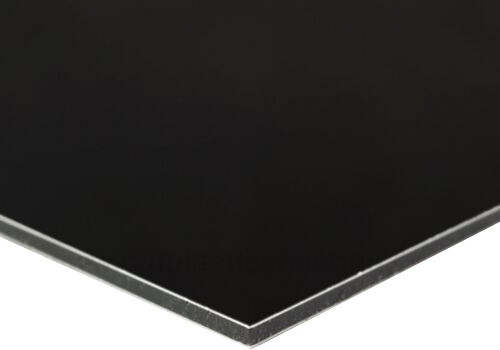 We always put safety first when recommend material for school signs. We use solid aluminium for our school signs, and we also round any sharp corners for safety. Solid aluminium also ensures a longer lasting sign.