Custom Safety Sign
Custom Safety Signs
We can create any safety signs to your school's requirements! We use the highest quality materials and round the corners for school safety. We can create any kind of safety sign including Warning, Fire, First Aid, Prohibition, Mandatory, Information and other standard sign formats.
Our design team will check your custom safety sign and email you a design before printing.
Looking to order in bulk? Our prices automatically adjust the more you order.
We can also create your custom safety sign to other sizes too, landscape or portrait. Please get in touch to discuss.
Aluminium or PVC sign
Aluminium is solid aluminium for long lasting signs, not cheaper composite materials
Rounded corners for child safety
Internal or External use
Please note: Our aluminium signs are made from solid aluminium. Other companies use cheaper composite aluminium which is plastic sandwiched between aluminium. Due to the sharp edges of composite aluminium when cut to shape, we don't use it.
We won't print before asking! If you have requested any artwork customisation, we will contact you for design approval before printing.
We Accept
Purchase Orders
30-Day Invoices for Schools, Universities, Colleges, Nurseries, Day Centres, Education Authorities
Purchase Order Information
You may also be interested in:
Safety Warning
We have spotted other sign companies using a cheaper "composite aluminium" for their school signs, we disagree with this practice due to the safety of the materials.
Composite aluminium is made up of a layer of composite plastic sandwiched between two thin aluminium sheets. The danger to school children is that the aluminium is sharp on the edges.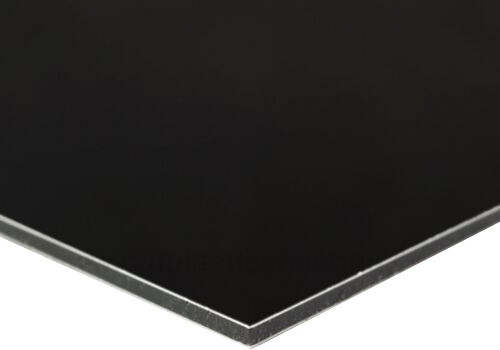 We always put safety first when recommend material for school signs. We use solid aluminium for our school signs, and we also round any sharp corners for safety. Solid aluminium also ensures a longer lasting sign.