Cartoon Animal Parking Buddies – Road Safety Pavement Signs
These are our animal cutout designs to help with parking outside your school. These work well, we have received great feedback –  a fun child friendly way to deter unwanted parking!
Cartoon Animal Buddies Road Safety Pavement Signs

Popular messages include:
"Slow Down"
"Think Before you Park" (our best seller!)
"No Parking"
"Caution – Think Before you Park"
"Please do not park here"
"Don't park on the Zig Zags"
We can also mix and match the messages if you want to do display a few different designs, or maybe you have a custom message you want to use.
Quick and easy to assemble – no tools required
Strength and security – unique wedge locks panel into the base
Low centre of gravity for optimum stability
Minimal obstruction to pedestrians and Children
1000mm Height × 600mm panel with Base 1100mm × 600mm (approx) – varies per animal design
Double sided laminated graphics
Please note the price shown is for 1 unit only
Proposed layouts will be emailed to you for approval before manufacture
Please choose reflective in the drop-down if you would like reflective graphics, great for those low light nights or to stand out even more! Please upload your school's logo if you would like it incorporating into the design or discuss with our design team who will be in touch.
Please note: We recommend leaving 1200mm width access for accessibility on paths and pavements. Please see our recommendations.
We won't print before asking! If you have requested any artwork customisation, we will contact you for design approval before printing.
We Accept
Purchase Orders
30-Day Invoices for Schools, Universities, Colleges, Nurseries, Day Centres, Education Authorities
Purchase Order Information
You may also be interested in:
Safety Warning
We have spotted other sign companies using a cheaper "composite aluminium" for their school signs, we disagree with this practice due to the safety of the materials.
Composite aluminium is made up of a layer of composite plastic sandwiched between two thin aluminium sheets. The danger to school children is that the aluminium is sharp on the edges.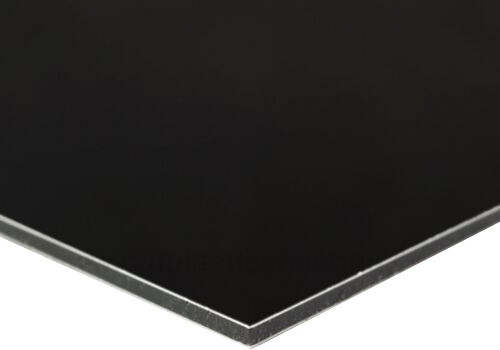 We always put safety first when recommend material for school signs. We use solid aluminium for our school signs, and we also round any sharp corners for safety. Solid aluminium also ensures a longer lasting sign.