Trapease Display Rail Paper Hanging System
Ingenious rail for hanging paper or card
Trapease is so simple to use, simply insert a sheet of paper and it is held in place with specially designed rollers. Lift the sheet of paper and it is released. Ideal for training rooms, brainstorming sessions, hanging artwork, maps and charts. Various thicknesses of material can be held even side by side. Available in three standard lengths, and can be butted end to end to create longer runs. Easy snap fit or adhesive strip mounting. Can be adapted to be an all white system.
Please note that the length of space available for holding paper in each unit is:
560mm (Full length = 600mm)
1160mm (Full length = 1200mm)
1760mm (Full length = 1800mm)
We won't print before asking! If you have requested any artwork customisation, we will contact you for design approval before printing.
We Accept
Purchase Orders
30-Day Invoices for Schools, Universities, Colleges, Nurseries, Day Centres, Education Authorities
Purchase Order Information
You may also be interested in:
Safety Warning
We have spotted other sign companies using a cheaper "composite aluminium" for their school signs, we disagree with this practice due to the safety of the materials.
Composite aluminium is made up of a layer of composite plastic sandwiched between two thin aluminium sheets. The danger to school children is that the aluminium is sharp on the edges.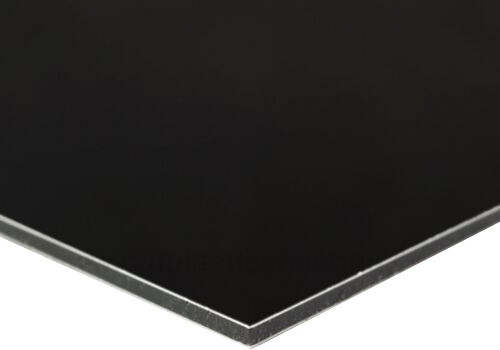 We always put safety first when recommend material for school signs. We use solid aluminium for our school signs, and we also round any sharp corners for safety. Solid aluminium also ensures a longer lasting sign.