We're proud to have been featured in a RoadSafetyGB article for our kiddie cutout road signs.
"A Yorkshire-based signs manufacturer has developed a range of eye-catching signs to help address the problem of unsafe parking and driving in and around school entrances.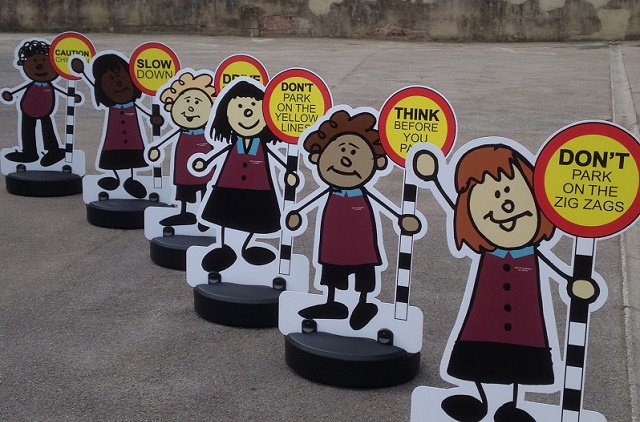 The 'Kiddie Shaped' and 'Child Friendly Police Officer' signs, produced by Signs2Schools, are available in a number of formats, with the option to include a lollipop message stick. The most popular messages include 'think before you park', 'don't park on the zig zags', 'caution children' and 'slow down'.
The signs are double sided so they are visible from both directions of traffic. Depending on the design they vary in height from 975mm to 1145mm, including the base.
The signs are already in use at a number of schools across the country including Sheringham Primary School in Newham, London, and St. Andrew's CE Primary School in Accrington, Lancashire.
You can read the full article here.