Child Friendly Road Safety Pavement Signs
Child Friendly Character Pavement Signs
Do you have problems with parking outside of your school?
Our Pavement Signs are printed on a double sided 1.2mm aircraft grade aluminium panels, printed using UV based fade resistant inks.
We can include your school logo or crest. Each sign has a display area size of 540mm x 942mm with an Anti-Graffiti laminated face film fitted to both sides of the panel.
Double Sided Freestanding Custom School Safety Signs
Durable 1.2mm Aircraft Grade Aluminium Panels
540 x 942mm Double Sided Display Area
Anti-Graffiti Protective Face Film Fitted as Standard
Unique patented wedge means assembly and disassembly in seconds – no tools required!
Recycled PVC Base for Added Stability
Available in a Range of 9 Standard Designs
Please note: We recommend leaving 1200mm width access for accessibility on paths and pavements. Please see our recommendations.
We won't print before asking! If you have requested any artwork customisation, we will contact you for design approval before printing.
We Accept
Purchase Orders
30-Day Invoices for Schools, Universities, Colleges, Nurseries, Day Centres, Education Authorities
Purchase Order Information
You may also be interested in:
Safety Warning
We have spotted other sign companies using a cheaper "composite aluminium" for their school signs, we disagree with this practice due to the safety of the materials.
Composite aluminium is made up of a layer of composite plastic sandwiched between two thin aluminium sheets. The danger to school children is that the aluminium is sharp on the edges.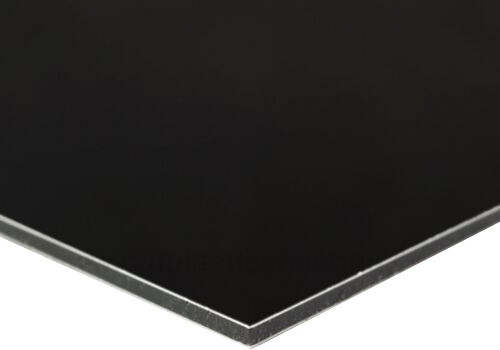 We always put safety first when recommend material for school signs. We use solid aluminium for our school signs, and we also round any sharp corners for safety. Solid aluminium also ensures a longer lasting sign.