Shield® deluxe interior showcases Resist-a-Flame®
Fire resistant version of our popular interior showcases
High quality, contemporary design, and finish, make the Shield Showcase a market leading solution. Cloth and pinboard core tested to BS EN 13501. Clear covers tested to BS 476 part 7 class 1Y. Available in a choice of 9 sizes, designed to occupy a given number of A4 sheets. Top hinged doors have support stays and two matching locks. 5 frame colours and 11 woven cloth colours to choose from.
Illuminated models, using cold cathode lights at the top of the units, are available upon request.
For more information on Resist-a-Flame® products please click here.
We won't print before asking! If you have requested any artwork customisation, we will contact you for design approval before printing.
We Accept
Purchase Orders
30-Day Invoices for Schools, Universities, Colleges, Nurseries, Day Centres, Education Authorities
Purchase Order Information
You may also be interested in:
Safety Warning
We have spotted other sign companies using a cheaper "composite aluminium" for their school signs, we disagree with this practice due to the safety of the materials.
Composite aluminium is made up of a layer of composite plastic sandwiched between two thin aluminium sheets. The danger to school children is that the aluminium is sharp on the edges.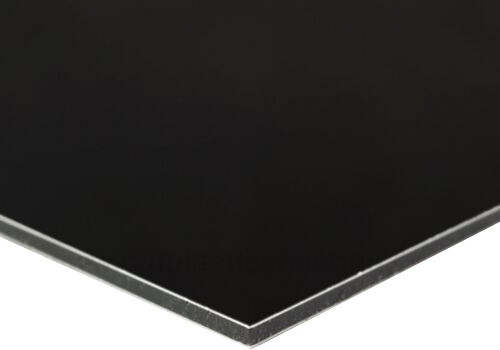 We always put safety first when recommend material for school signs. We use solid aluminium for our school signs, and we also round any sharp corners for safety. Solid aluminium also ensures a longer lasting sign.