Tamperproof noticeboard with fire retardant cloth
Tamperproof noticeboard with fire retardant cloth
Fabric tested to BS5867 Part 2 2008; Type B
These aluminium framed noticeboards use the same attractive display stitchbond fabric as our Resist-a-Flame® range but with a standard fibreboard core. The fabric is individually tested to BS5867 Part 2 2008; Type B curtains,drapes and blinds. These boards are for use in non-sensitive areas. For all other areas i.e. fire escapes, stairwells, lobbies etc see Resist-a-Flame® products. 2 locks per door with matching keys. Single door versions can be mounted portrait or landscape.
We won't print before asking! If you have requested any artwork customisation, we will contact you for design approval before printing.
We Accept
Purchase Orders
30-Day Invoices for Schools, Universities, Colleges, Nurseries, Day Centres, Education Authorities
Purchase Order Information
You may also be interested in:
Safety Warning
We have spotted other sign companies using a cheaper "composite aluminium" for their school signs, we disagree with this practice due to the safety of the materials.
Composite aluminium is made up of a layer of composite plastic sandwiched between two thin aluminium sheets. The danger to school children is that the aluminium is sharp on the edges.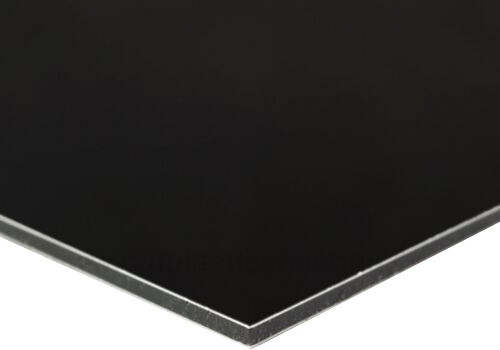 We always put safety first when recommend material for school signs. We use solid aluminium for our school signs, and we also round any sharp corners for safety. Solid aluminium also ensures a longer lasting sign.