Kiddie Road Safety Pavement Signs
The 'Kiddie Shaped' and 'Child Friendly Police Officer' signs, produced by Signs2Schools, are available in a number of formats, with the option to include a lollipop message stick. The most popular messages include 'think before you park', 'don't park on the zig zags', 'caution children' and 'slow down'.
Looking for our other Pavement Signs?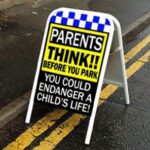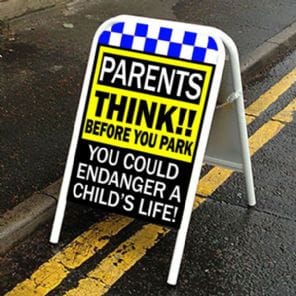 Please take a look at our road safety pavement signs category: